First Island Realty is dedicated to providing our owners with a five-star experience. We are there for you, whether you are on island or away, allowing you to rest easy and assured that your Hawaiian treasure is being well-cared for. We take care of your property like it is our own with attention to detail, regular communication, routine inspections, and working with qualified vendors when issues arise.
Estate management services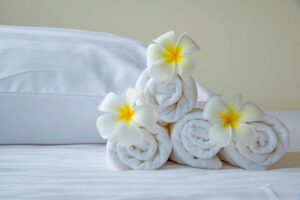 Weekly Inspections
Vendor Scheduling & Supervision
Maintenance & Repairs Coordination
Arrival & Departure Preparations
Concierge Services
Monthly Billing
Contact us at (808) 930-3610 or [email protected] to set up a meeting so we can discuss your individual needs and move forward in making your dream a reality.