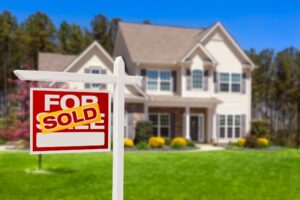 Your home is an extremely important piece of capital and remains an integral part of your life, even while you are selling it. We understand how important it is to your future to get the price you want on your home and with our considerable knowledge of the Hawaiian market, we know how to price it correctly the first time. Let us sell your home! We will work closely with you to guarantee this transition is completed as efficiently and successfully as possible and we will do it while remembering and respecting that this is your home.
MARKET EXPERTISE
Simply put, we know how to sell real estate. With experienced agents from a variety of backgrounds and local knowledge, your property is in good hands with First Island Realty.
First Island Realty is highly visible locally and nationally. With our agents strategically located on the Big Island, we already have a lot of eyes on your property from the first day it is listed. We also know how to maximize exposure for our listings through direct marketing and long-established personal connections with other Hawaii brokerages. In addition, we are a member of the largest global network of independent real estate brokerages and a network that sells more homes than any national brand.
With more than 90% of buyers beginning their home searches online, listing with a company that has top search engine placement means your property will be found. We also syndicate (share) our listings with the best trafficked national real estate sites including Trulia, Realtor.com, FrontDoor (HGTV), Zillow, and many more. When you list with us, we put our resources to work for you. First Island Realty agents, managers, and support staff understand that we have a commitment to the communities where we live and work – at the end of the day, our business is about the people we represent. Your agent will take the duties of agency seriously and work in your best interest to get your property sold.
HOW YOU CAN HELP WITH THE PROCESS
Remember what first attracted you to your house when you bought it? What excited you about its most appealing features? Now that you're selling your home, you'll need to look at it as if you were buying it all over again.
A spruced up house makes a great first impression on potential buyers. An attractive property grabs their attention and makes them excited about finding a house that looks and feels well-cared for. Our recommendation is to first declutter your home; that means remove most, if not all, personal items so that any buyer can imagine themselves living in your home. Your house becomes more appealing and stands out from the competition. If you prepare your home correctly, make it available to show on short notice, price it at current market value, and always have it showcase ready, together we will sell it as soon as it is released.
We can help you with tips, staging ideas, and more – that's our job and we love it! A good first impression makes an impact on a number of levels. It's not just the way your house looks to potential buyers, but how it feels, smells, how their friends and family will react, and how they imagine it will be to live in the home. With simple improvements throughout your house, you can grab the attention of potential buyers and help them see why your house is right for them.
Don't hesitate to call us when you are ready to take the next step!
When you are ready to move forward, contact us at (808) 930-3610 or [email protected]