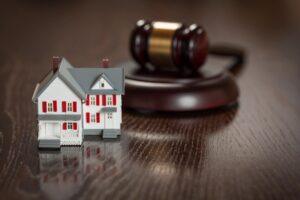 In brief: About Bill 108 – Regulations on Short Term Vacation Rentals in Hawaii
This post is made in the hope to help you understand the current issue and pending regulation you need to be aware of if you plan on buying a home and using it as a vacation rental.
One of the main problems on our island and in many seaside communities across the United States is a lack of affordable housing. This is an issue impacting all the islands and in Kailua Kona, we estimate 20-25 renters applying for every one available rental which in turn pushes the housing cost up.
Our islands have traditionally been a second home market and many homes are turned into vacation rentals through various property management companies including third parties such VRBO and Airbnb. This is not a new phenomenon; however, it does remove the opportunity for people living locally to find a place to live.
Many residential neighborhoods have strict home owners associations in place to avoid short term rentals and in addition, for those who live in those subdivisions, the traffic brought by short term renters as well as the noise created by vacationers do disturb the peaceful life style many seek when living and retiring to Hawaii.
As a full service real estate company, First Island Realty understands our client's desires to purchase a home now, rent it out, and retire into it later. Let us help you find a property which can truly be a vacation rental if that is what you seek!
Recently, Bill 108 has been introduced to regulate home sharing and vacation rentals in Hawaii County Council. Bill 108 will significantly change how home sharing works on Hawaii. Bill 108 has been in the works for over a year and this is Hawaii County Council's first attempt to regulate the increasingly popular Airbnb, VRBO, and other short-term rentals. The county is the only one in the state not regulating such rentals.
First Island Realty will keep you apprised of the final outcome of this bill when it passes. Make sure you call us if you are looking to invest in a long term or vacation rental home in Hawaii and we will share all the update info available to us prior to making your purchase.
Laure McElwee
Principal Broker/Owner
First island Realty