Your Agent
A successful purchase starts with the right representative. In fact, once you've selected the best agent to represent you, it is likely that he or she can recommend other professionals to join your team, taking more of the responsibility off of your shoulders.
Lender (Appraiser)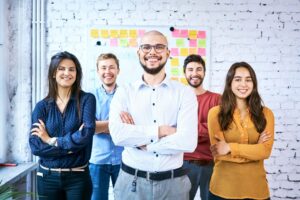 A bank is not just a bank. Having the right backer can be extremely important – it is your money we're talking about after all! Make sure that your lender and financial representative is someone with whom you feel comfortable and be wary of any lender who promises you more than you think you can reasonably afford. Your lender will likely require an independent appraisal and typically will make arrangements for the appraisal themselves.
Lawyer
Your home purchase is far too important a transaction to skimp on legal representation at the risk of leaving yourself open to costly future issues. Find a lawyer who is willing to take the time to answer your questions and who specializes in real estate law.
Home Inspector
No home inspection is 100% guaranteed, but a few hundred dollars to catch a major problem now is certainly better than many thousands to correct that 'surprise' down the road. Ask your agent for a recommendation.
Contractor
Planning some renovations? You're not the only one! The home renovation industry is booming, and in some markets, booking a contractor must be done months in advance (that's a long time to go without a kitchen). Don't let finding the right contractor slip through the cracks – planning ahead will almost certainly make your renovation smoother and you contractor will appreciate the advance notice.