Here in Hawaii, we love our reef and our reef fish (snorkeling wouldn't be the same without them!) and we always use reef-safe sunscreen!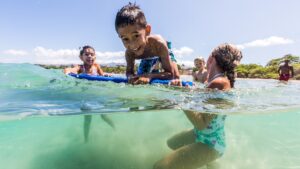 The scary news is that currently, 14,000 tons of sunscreen enter coral reefs every year, according to the National Park Service.
Outrageous, right? Well we have GREAT NEWS! Did you know that our beautiful, laid back state is actually the first in the USA to step up with legislation to protect our reef? We're so thankful to Gov. Ige for banning the sale of sunscreen containing coral-harming chemicals!
The new law will go into effect January 1, 2021 and will protect our reef from these toxic chemicals! But you don't have to wait till 2021 to do your part!
We know how important sunscreen is. We don't want you to go without and ruin your vacation by getting sunburned on the first day! (We've seen it happen and we're here to help you avoid that!) There are already a whole host of reef-safe sunscreens available! We could tell you the list of ingredients to avoid, but that makes sunscreen shopping a bit of a headache. And we don't want to waste your time. We want you out there enjoying nature, so here's a super quick tip to help you out! Just look for the words "REEF SAFE" on the product and you're good to go! And here is a short list of our top five favorite reef-safe sunscreens!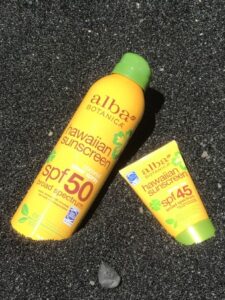 I like to try a different brand each time, just to see what's out there. This one is my current favorite! Why? Well, first of all, because they sell it at Costco! This product smells so good too, so good that I would almost use it as perfume! I love the spray for all over application (less fuss when applying sunscreen on kids) and I also love that the Costco pack comes with the little tube of cream – nice to not have to tote around a huge tube. The cream rubs in super easily and isn't greasy. Oh.. and did I mention, it smells GREAT!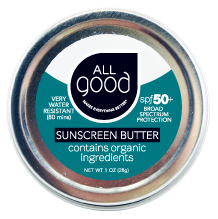 All good is a great brand that's been in the game for a while. There are several different products to choose from. (The coconut stick smells so good!) My favorite is this sunscreen butter. Rich and creamy, I love it for my face, chest, and shoulders (the areas I get the most sun!) Some of the products take a bit of time to rub in, but they really protect well and are worth the little extra application time in my opinion! The best part is that each purchase of All Good products directly supports environmental restoration and education projects through their partnership with 1% For the Planet!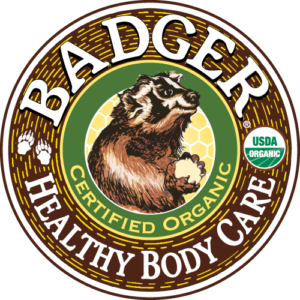 Another great company. They sell lots of different products – from rose face care to sleep balm to reef safe sunscreen! They have a sunscreen for kids that's tangerine and vanilla scented and boy is it heavenly! Another great thing about this company's products is that they are certified organic! So you can feel extra good about what you're putting on your skin!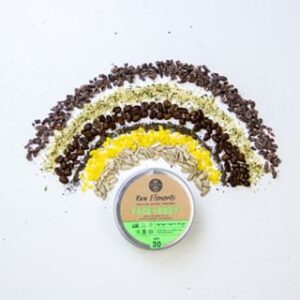 This awesome all natural brand comes with lots of choices for children and adults. If it isn't found in nature, it's not in their sunscreen. That's a huge selling point for people wanting to live in alignment with nature as much as possible! They even have completely plastic free products! They sell everything from lip balms to tinted sunscreen! Great options!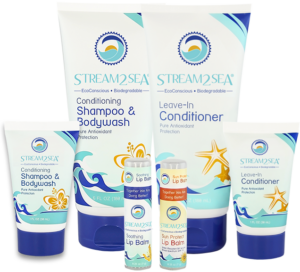 I can't say enough good things about this awesome company created by a scientist/water adventurer. I've actually gotten to meet her and hear all about the *intense* scientific testing they do! They go a step beyond and make sure that their products aren't just reef safe but also they do long term testing on reef fish to make sure it's safe in the long run for them too! They make a ton of really great products. I LOVE their sun and sting relief gel.. in case of sunburn or jellyfish sting! They also have shampoos, conditioners, and lotions that are reef safe so you can rest assured that you're not harming the reef or reef fish with anything you put on your body! I highly recommend checking this company out!
We here at First Island Realty take our adventures seriously! Have fun out there! Drink plenty of water and don't forget your reef-safe sunscreen at the beach!