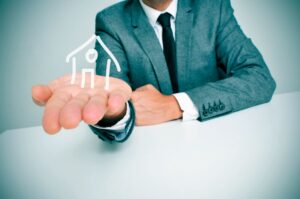 Congratulations! You have decided to purchase a new property or are thinking about buying one. We will be there every step of the way to offer advice and to guide you through the process. We have put together a list of answers to the most common buyer questions and hope you will find them informative. When you're ready to act, contact us!
OUR COMMITMENT TO YOU
We fight on behalf of our buyers.
We negotiate the absolute best price.
We protect you.
We simplify your transaction for you as much as possible.
WHAT IS A BUYER'S AGENT?

It costs you nothing to have us represent you as your buyer's agent! As your agent, we have a fiduciary responsibility to you, the buyer, not the seller. Think about it this way: When you respond to an advertisement for real estate, you are typically responding to the seller's real estate agent (seller's agent) who is working in the seller's best interest; he legally is working for the seller, not you. With your own agent, you have someone in your corner to look after your best interest.
I'M READY TO BUY, BUT HOW DO I START?

The place to start is to call or meet in person to discuss things such as:

Buyers new home requirements
Buyers representation
Pre-qualification
Area information to narrow your search down
Answer any other questions you may have about buying your new home or lot
SHOULD I GET PRE-QUALIFIED WITH A MORTGAGE COMPANY?

Getting pre-qualified for your new home loan is essential and serves two purposes: First, it lets you know what your loan limits are so we don't look at homes outside of your means. Second, by having a letter of pre-qualification from the lender when we submit an offer, the seller knows you are able to close on the transaction, which makes your offer stronger than one that may not be accompanied with a letter.

Since most mainland lenders will not hold Hawaiian property as collateral, you will have to apply for a mortgage loan in Hawaii. A local lending specialist can assist by "pre-qualifying" you and/or arranging a "pre-approval" certificate that you can present to home sellers.
WHAT IS THE DIFFERENCE BETWEEN PRE-QUALIFICATION AND PRE-APPROVAL?

Pre-qualification is the first step in obtaining a home loan. When you pre-qualify for a home loan, you're getting an estimate of what you might be able to borrow based on information you provide about your finances. Pre-qualification is also an opportunity to learn about different mortgage options and work with your lender to identify the right fit for your needs and goals. Your lender may or may not run a credit check at this point.

For the pre-qualification, your lender will need your:

Name (and any co-borrowers' names)
Current address
Estimated annual household income
Estimated monthly household debt expenses

Pre-approval is as close as you can get to confirming your creditworthiness without having a purchase contract in place. You will complete a mortgage application and the lender will verify the information you provide. They'll also perform a credit check. If you're pre-approved, you'll receive a pre-approval letter, which is an offer (but not a commitment) to lend you a specific amount, usually good for 90 days.

For the pre-approval, your lender will need your:

Residential address and employment history from the past 2 years
Copies of driver's license and social security card
Copies of pay stubs showing most recent 30 days of income
Bank account numbers and 2 most recent statements
Down payment amount and desired mortgage amount
W-2 or I-9 forms from the past 2 years
Personal and business tax returns from the past 2 years
Retirement/Investment account statements
Current real estate holdings information
Other income, debt, asset information (lease agreement to verify rental income, divorce decree to verify child support/alimony income, etc.)
VA loan only: Certificate of Eligibility or DD 214 (Certificate of Separation)

Pre-qualifying and pre-approval can speed up your entire home buying process.
HOW DO I GET A LOAN?

Once you have a purchase contract and have submitted all your pre-approval documents to your lender, they will:

Review your credit report and will advise on the best financing program
Review your documentation and prepare a list of any additional documents needed
"Lock" in an interest rate
Order an appraisal and title search from the title company
Verify employment and documentation and prepare file for submission to the underwriter for final approval
After approval, closing package is prepared by attorney and lender delivers to the title company for closing
When closing is complete, lender will review and provide funding for purchase
HOW DO I FIND THE RIGHT HOME?

Now the fun begins! After we meet, I will have a good idea of what you are looking for and we can find the home that best meets your needs. For relocation buyers that have to find a new home now, we can search the Multiple Listing Service and set an appointment to see the homes that meet your criteria. For the buyer who has a little more time to look, we can enroll you in my update listings, where I will send you an email of new listings that meet your needs as they become available. If it's a home you want to see, we can set an appointment to view it. Sometimes investment buyers put in an offer to secure the property sight unseen while living on the mainland and put a contingency in the offer stating that the buyer will view and approve of the property within a certain time period if the offer is accepted by the seller. If after viewing the property, the buyer is not satisfied with the property, the deal is cancelled.
WE FOUND THE RIGHT HOME, NOW WHAT?

After viewing the right home for your family, as a Buyers Representative, I will provide you with as much information as possible in order for you to make an educated, informed, and competitive offer. When we have prepared the offer, I will present it to the seller, in most cases via the listing agent in a timely manner.
WHAT IS AN OPTION PERIOD AND WHAT SHOULD I BE DOING DURING IT?

After the offer (Hawaii purchase contract also known as "DROA" – Deposit Receipt Offer and Acceptance) is negotiated and is approved in writing by all parties, the offer becomes a binding contract. At this point the clock starts ticking and a contingency period begins for the buyer. This is usually a 7-10 day negotiable period when the buyer makes sure the home meets their needs. The first thing the buyer's agent needs to do is set up a professional inspection during the option period. This is paid for by the buyer. When the inspection is completed, the buyer will receive a written report and repairs, if any, are again negotiable. When the option period ends, both parties are bound to the contract.

There could be financial contingencies based on you getting a loan within a certain time period as well as other contingencies related to the title report, termite inspection, seller's disclosure, and CC&Rs.

I will be there to handle these contingencies on your behalf and keep you informed of the escrow's progress. If you have any questions regarding your contract contingencies, be sure to call anytime!
WHAT DOES ESCROW DO?

Escrow companies hold money and documents between parties. As a neutral third party, the escrow company helps facilitate the home buying and selling process by:

Review contract for complete instructions of transaction and hold earnest monies
Run abstract to ensure free and clear title
Send title commitment and deed restrictions to buyer for review and approval
Order documents for transfer of title and file new deed with the county
Prepare closing statement
Coordinate closing date and execute closing for both parties
Disperse funds to all appropriate parties
HOW DO I PREPARE TO MOVE?

While the mortgage and escrow company are preparing for closing, the buyer needs to complete the following:

Set up and transfer utilities
Give notices as necessary
Register for schools and day care
Set up new insurance
Schedule movers
Submit change of address to post office and creditors
Start packing
IS THERE ANYTHING TO DO BEFORE CLOSING?

Just prior to closing, the escrow company will provide a closing statement for review which gives a line-by-line breakdown of all charges for both buyer and seller. You will also have a final inspection of the home just to make sure the home is in the same condition as the time of contract and to verify that any repairs are satisfactory.
WHAT HAPPENS ON CLOSING DAY?

This is the day you have been waiting for. Congratulations! The buyer and seller each have an appointment at the escrow office to sign all closing documents, usually at different times. At the closing, don't forget to bring certified funds, drivers license, and any documents needed by lender. After closing, the lender usually funds the loan by the end of the day and possession is the granted to the new buyer.
STILL HAVE QUESTIONS?

Let our experienced and knowledgeable realtors help! Contact us today at (808) 930-3610 or [email protected] if you have any questions about buying a home in Hawaii.