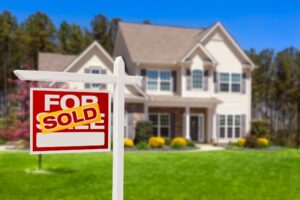 When it's time to sell, you must be confident that every element of negotiating the best terms and the highest price has been set before your home is even listed. Start with the resources we've provided. These will help get you started in terms of assessing your real estate situation and planning for a stress-free and successful sale.
It takes an experienced professional to move your house quickly, professionally, and profitably. When you've decided to sell, First Island Realty will be your advocate, your guide, and your fierce negotiator. We will work hard to make yours a great sale. We look forward to it.
Make your plan for a successful sale
Find the right representative – The experience and knowledge of a dedicated real estate professional can be priceless. A good Realtor® forms a powerful team with his or her clients that makes it possible for them to have a smooth, successful, stress-free sale.
Determine your needs/wants for the sale and for your new home – Selling your primary residence can be tricky because you have to simultaneously be thinking about where you would like to buy. First weigh your priorities – selling price is certainly important, but having a quick and efficient sale can often be worth accepting a slightly lower offer. Talk to your agent and make sure you're comfortable with where your priorities are. At the same time, you should be compiling a needs/wants list for the home you will buy. You will probably have to act fairly quickly when your house sells, so any amount of preparation you can do will serve you well.
Prepare your house for showing – Under-prepared homes can be sales disasters. Your home will never get as much attention from potential buyers as when it is first listed, so clearing clutter, cleaning, making repairs, and putting your home's best foot forward is essential. Don't "open for business" until your home is ready to be seen as favorably as possible.
Find out what your local market looks like – Being realistic about your market is the key to a smooth sale. There is no substitute for a professional real estate representative when it comes to local market knowledge.
List away! Lots of photos and online exposure are the key to getting a good response for your listing. Working with a real estate agent is a great step in the right direction. Now just "open" the house and sit back and wait for the flood of eager buyers!
CONTACT US TODAY FOR MORE INFORMATION